Seeing Double: Celebrity Duos that Passes as Twins!
Don't you sometimes wish there is another of your beloved celebrity? You know, like another Keanu Reeves? We could definitely use another Reeves in Hollywood. Unfortunately, the star doesn't have a twin, and neither do a lot of our favorites. A lot of our celebrities have lookalikes off-screen, though, just like Ariana Grande! However, we rarely find our stars having famous doppelgängers. You've seen the uncanny resemblance of Katy Perry and Zooey Deschanel from Perry's Not the End of the World music video, but there's a lot more of them than we thought.
For one, have you ever seen the startling similarity between Mick Jagger and Harry Styles? Did you realize it just now? Well, we have more of that! We've compiled a list of some of the most surprising celebrity duos that undoubtedly pass as twins. Some of them will make you think they're related to some degree. You've probably seen a lot of these celebrities before but never noticed the striking resemblances. If you're interested to see your favorite stars' lookalike, then better read on!
Will Ferrell and Chad Smith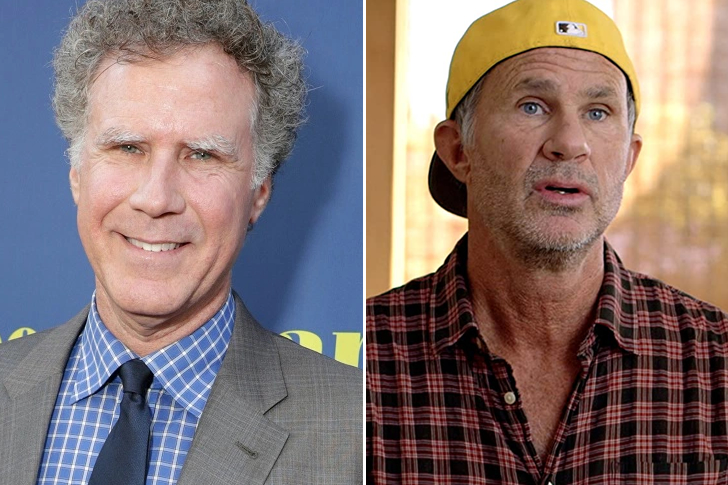 American actor and comedian Will Ferrell is one of the biggest stars in Hollywood. This 53-year-old first established himself in the world of entertainment in the mid-nineties as one of the first cast members of the NBC comedy sketch show, Saturday Night Live. Will has starred in various films since then, including the 2003 family movie Elf. On the other hand, Chad Smith is one of the greatest musicians in Hollywood history. After all, he has been the drummer of the renowned band Red Hot Chilli Peppers since 1988. Moreover, in 2012, their band was inducted into the Rock and Roll Hall of Fame.
The degree of difference these two stars had when it came to what they did in the entertainment industry is pretty much far from being alike. However, their looks tell us otherwise because they look like each other's mirror image. Honestly, you can even tell who is who.